Event Description:
The year 2016 was marked with a series of eventful political developments including the UK's decision to leave the European Union and Donald Trump's election to be the US's 45th President, as well as continued geopolitical risks globally. Despite the relatively volatile political environment and mounting uncertainties on the policy impact across major countries, global capital markets showed increased optimism over a reflationary US economy and an improved China growth in 2017. However, questions remain on what the Trump administration could and will do in the critical areas such as infrastructure spending, tax reform and immigration policies from a domestic perspective, and perhaps more importantly, what the new administration may do related to the trade and foreign policies. The latter would have a profound and direct impact on China economy, US-China relations, and the regional economic prosperity and political stability in Asia Pacific. And what may be sensible ad effective economic policies from the Chinese government and strategies from the private sector to address these uncertainties and changes amid China's own growing economic and environmental challenges?
We are pleased to invite two global economy and China business experts Mr. Carl R. Tannenbaum, Chief Economist of Northern Trust and Ms. Belinda Deng, Partner of Finance Advisory at PwC to share their insights at our 2017 Chinese New Year Reception. You will also have a great opportunity to network with other finance professionals and enjoy some fun time at the reception to celebrate the year of Rooster.
Featured Speakers: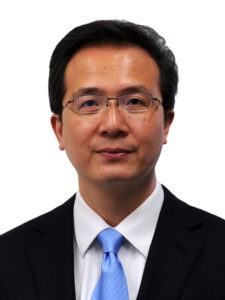 HONG Lei
Consul General of China to Chicago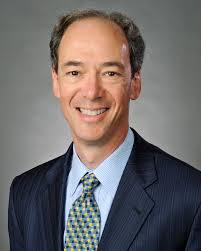 Carl R. Tannenbaum
Executive Vice President and Chief Economist, Northern Trust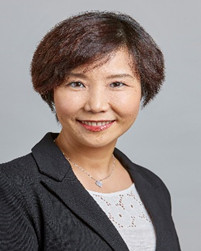 Belinda Deng
Partner – Finance Advisory, PwC
Moderated by Hong Cheng, CFA, Senior Investment Analyst at Morningstar Investment Management LLC
Speakers' Bio:
Carl Tannenbaum is the Chief Economist for Northern Trust. Prior to joining Northern Trust, Carl led a team at the Federal Reserve Bank of Chicago whose charter was to analyze financial risk, its implication for the broad economy and policy choices to address it. He served as the head of the entire Federal Reserve System's risk group in Washington for a year, working closely with Federal Reserve System Governors and senior officials. Preceding his work at the Federal Reserve, Carl served as chief economist and head of balance sheet management at LaSalle Bank/ABN AMRO, where he worked for 24 years.
He received a bachelor's degree in finance and economics and a Masters of Business Administration degree from the University of Chicago. He is a past chairman of the Conference of Business Economists and also a past president of the National Association for Business Economics and the North American Asset/Liability Management Association.
Belinda Deng is a partner with 11 years of experience with PricewaterhouseCoopers' Finance consulting practice. She serves clients crossing a wide-range of business sectors in China, Hong Kong and USA. Belinda's primary area of focus is a full value of chain finance management consulting, finance strategy, finance operation transformation and organization. Prior to this, Belinda worked as advisory partner for PricewaterhouseCoopers Hong Kong Office from 2005 to 2016, Assistant CFO for ZTE Corporation, BU Business Controller for Motorola Solutions for 11 years.
Belinda received her bachelor's degree in Accounting and MBA in Accounting and Finance from the University of Chicago.
Agenda:
5:00 – 6:15 pm Registration & Reception (H'orderves & Beverages Served)
6:15 – 6:30 pm Speech by Chinese Consulate General
6:30 – 7:30 pm Formal speeches by Carl Tannenbaum and Belinda Deng
7:30 – 8:00 pm Q&A and Conclusion
Date and Time:
Monday, Feb 13, 2017
5:00 pm – 8:00 pm
Location:
French Room, 7th Floor, Union League Club of Chicago,
65 W Jackson Blvd,
Chicago, IL 60604